Family mediation: a different approach
---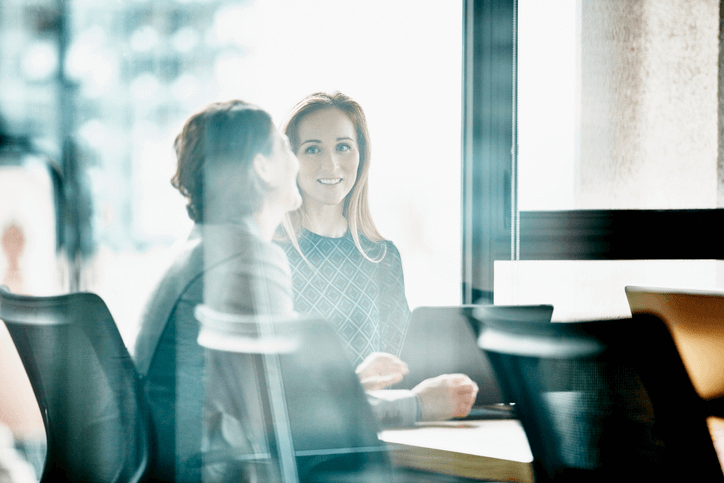 For couples who are separating, there are many advantages of engaging with family mediation to help them make decisions and reach agreements on child arrangements, how their finances are divided and much more.
---
Having the help of a family mediator who is experienced in helping couples explore options and unlock sticking points can be invaluable. However, families come in all different shapes and sizes and so does divorce and separation. Therefore, the idea of having a "one size fits all" approach to family mediation is flawed and limits those that can benefit from mediation.
A flexible approach to family mediation
---
The traditional model of family mediation is tried and tested and has, no doubt, helped millions of people and will continue to be the "go to" way of conducting mediation going forwards for many, but the mediation service we offer at Lupton Fawcett understands the benefits of a flexible approach to family mediation, tailored to suit the needs of the participants.
Some of the examples of the way we work are summarised below:
Traditional family mediation – Traditionally, family mediation takes place with both parties and the mediator in the same room for a series of meetings that last about 90 minutes each. The frequency and number of meetings is dependent on the needs of that particular case.
Shuttle Mediation – for obvious reasons, it can be difficult and sometimes not appropriate to sit in the same room as an ex-partner, especially when difficult and sensitive issues are being discussed. Therefore, the participants of the mediation can be in separate rooms, with the mediator "shuttling" between them.
Hybrid Mediation – our Family Mediator is one of only a few family lawyers in the country that is trained as a "hybrid mediator". The "hybrid" approach draws from the traditional family mediation model and the model used in civil mediation. It allows the mediator to have confidential discussions with each party separately to help explore and understand possible solutions in a confidential setting. This model often goes hand in hand with solicitors participating in mediation.
Online Mediation – any of the options outlined here can take place in person or online, using platforms such as Microsoft Teams or Zoom, allowing everyone to join the meetings from the comfort of their own home, without having to be in the same room as their former partner.
Solicitor Integrated Mediation – it is often really helpful to bring in solicitors to the mediation process; it enables parties to have the support and advice of their legal advisor in real time, helps the legal advisor understand the rationale behind agreements which can also really speed up the process of drafting consent orders. When solicitors are involved, it often gives participants the confidence to discuss options and put forward proposals, with solicitors also being on hand to help unpick and advise on difficult legal issues, whether that be how inherited assets should be treated or the need for a pension expert, for example. Solicitors could be part of the mediation meetings from the outset or brought in to help deal with a particular issue, the key is flexibility.
Child Inclusive Mediation – in cases involving children, particularly older children, it is often important that the children have a voice. If it is agreed by both parents and the child themselves, then a specially trained mediator can arrange a meeting with the child to discuss their parents' separation and then feedback to the parents what the child would like them to communicate.
Involving other professionals – divorce and separation can be difficult for many reasons but there are many professionals out there that want to provide support, whether that be through emotional support or by providing financial or other technical advice. Joined-up thinking can go a long way to help resolve issues and, therefore, it is often productive to bring in family therapists, financial advisors or other experts to help support and provide information in a way that is going to help both parties make informed decisions on their future.
The above is only designed to be a brief summary of the way in which we offer a flexible family mediation service. Each of the above options merits an article in its own right and there are other ways we can provide flexibility in family mediation, but the key message is that we are able to tailor the family mediation to the needs and wishes of the parties. There are some fundamental ground rules, that form part of the Family Mediation Council's Code of Practice, that should always be adhered to; mediation is voluntary, the mediator plays an impartial role and the discussions within mediation are without prejudice and confidential. Provided the above principles are adhered to, we will work to the individual needs of the parties.
Before any mediation commences, we will always have an assessment meeting with each participant to talk through options and to answer any questions they may have. We are always happy to discuss any of the above options in more detail at this meeting.
Sign up for our newsletter
Please fill in the form below to receive legal updates and seminar invitations from our expert solicitors – straight to your inbox.