Notary public – Leeds, York and Sheffield
Notary public
---
Our notary public services are available from our Leeds, York and Sheffield offices. A notary public is a legal professional who can authenticate documents for use abroad, arrange legislation and obtain apostilles.
The role of the notary is to witness documents for individuals and businesses, usually for those that need to be used overseas. Authentication from a notary is by way of the notary's seal, stamp and signature. Authentication is sufficient in many foreign legal jurisdictions to verify to the relevant authorities that the document will be accepted by lawyers, government officers and courts in the receiving country concerned and so assisting the individual or company carrying out their legal business overseas.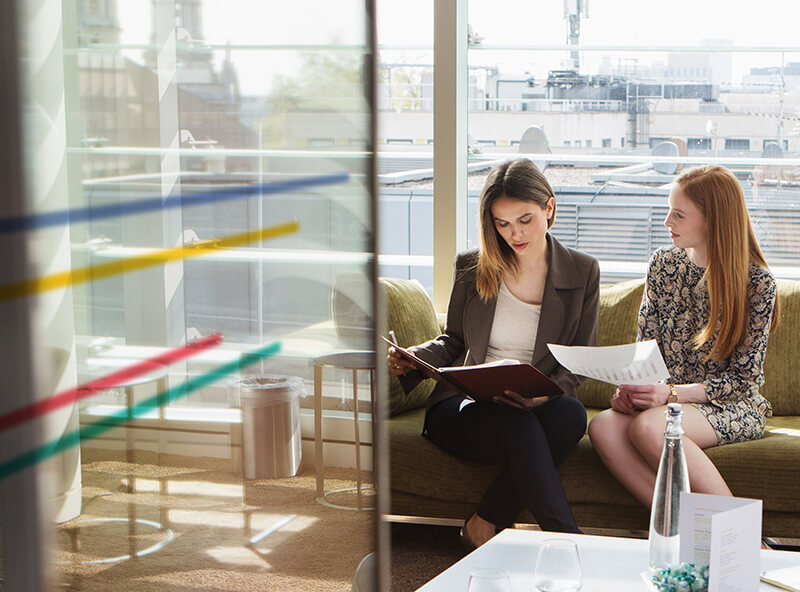 A notary can assist with various services such as:
---
powers of attorney and documents for use in other countries;
certification of documents;
notary administering of oaths, affidavits and statutory declarations;
certifying copies of academic qualifications, passports and other documents; and
attesting Spanish wills and Spanish powers of attorney.
Hugh Thompson is a notary public. He works from our Leeds, Sheffield and York offices and is highly experienced in academic documents, powers of attorney and other specialist legal documents. Hugh offers a full range of notarial services for individuals, companies, charities and institutions. His role is to authenticate documents and facts for use outside of England and Wales.
To prove your identity, you will need to provide at least one of the following:
A passport
A photo driving licence
A national identity card
An armed forces pass
To prove your current residence, you must present one of the following documents not more than three months old:
A bank or building society statement
A utility bill
OR one of the following documents not more than 12 months old:
A formal Notice of Coding or Assessment from HMRC (Inland Revenue)
A council tax demand
For businesses, additional documentation will need to be provided. We will make an online search at Companies House and advise you on what additional documentation may be required.
When I see the notary what must I bring?
---
the documents to be notarised (do not sign in advance of your appointment);
any particular instructions you have been given as to the form of notarisation or requirements; and
two ID documents separately proving full name and current residential address.
For one document you should allow 40 minutes, for two to four documents you should allow up to an hour.
How much will it cost?
---
Fees start from £85 + VAT and disbursements. A fixed fee can usually be given in advance if the documents have already been prepared, are ready for signature and are emailed to our office.
To make an appointment with our notary in Leeds, York or Sheffield
---
We regularly provide notary services to clients from our offices in Leeds, York, and Sheffield. To find out more or to book an appointment, get in touch with Hugh Thompson by calling 0333 323 5292, or by leaving your details in the online enquiry form.
"Lupton Fawcett work together extremely well and have considerable depth."
Sign up for our newsletter
Please fill in the form below to receive legal updates and seminar invitations from our expert solicitors – straight to your inbox.