Bank fraud
---
Our Bank Fraud Solicitors are specialists in supporting and defending individuals or businesses accused of committing bank fraud. Whatever the circumstances of your Bank Fraud case, we will lead your defence, ensuring you have the best chance of avoiding the potentially damaging consequences of prosecution.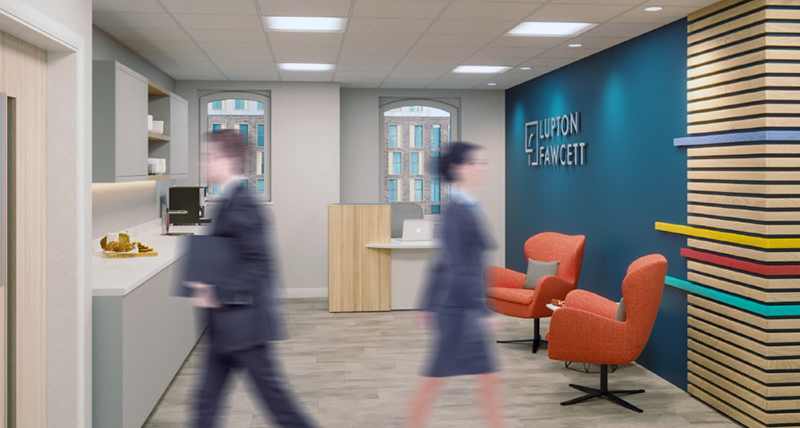 Bank Fraud Solicitors, Specialists in Defence Representation for Bank Fraud Offences
To discuss your requirements please contact Jeremy Scott on 07971520407
Accusations of Bank Fraud can be stressful, damaging and have devastating consequences for individuals and corporate entities alike. The personal and reputational risk of a Bank Fraud accusation are such that you need the absolute best advice available and a legal team ready to take decisive action – in these situations, there are no prizes for second place.
The Criminal Law & Regulatory Defence department at Lupton Fawcett has wide ranging expertise in acting for businesses and members of the public in defending allegations and charges of Bank Fraud. Department head, Jeremy Scott – has over 30 years' experience in specialist regulatory law and criminal defence cases. Whatever situation you find yourself in, we will find the right solution.
We know that each Bank Fraud case is unique, and our advice is always tailored to the specific circumstances of each client. Our approach is dynamic and pro-active, and wherever possible we will seek to have a case dismissed long before court proceedings are set to begin. We are experts of the police and regulatory body interview and investigation process, as well as handling interviews with witnesses, gathering evidence, obtaining and understanding expert reports, and selecting the most appropriate specialist advocates to support our defence when needed.
Whatever the circumstances of your Bank Fraud case, we will lead your defence, ensuring you have the best chance of avoiding the potentially damaging consequences of prosecution.
Our team work exclusively on a 'privately funded' basis, we do not provide legal aid support from criminal defence, we simply provide the best criminal defence representation.
What is bank fraud?
Bank fraud includes a broad range of offences which all involve using dishonest means to obtain money or assets from a bank or its customers.
Common examples of bank fraud include:
Phishing scams whereby someone falsely represents that they act on behalf of a financial institution, as well as other cybercrime bank fraud.
Forging or altering cheques.
Credit card fraud.
Using fake documents to request bank transfers.
Fraudulent loan applications.
False accounting.
Gaining access to bank account that does not belong to you and transferring money out.
Currency rate fixing, such as happen to banks in 2015. It is possible you may be accused of historic offences of this type.
Manipulation of financial data, as occurred in the Libor scandal.
Our expert Fraud Solicitors are specialists in assisting individuals or businesses accused of bank fraud. Department head, Jeremy Scott – has over 30 years' experience in criminal defence and has been involved in a wide range of fraud cases. We understand the pressure and worry a fraud investigation puts all those involved under so we'll be with you throughout the process to ensure that you understand what's happening, what your options are, and what the likely outcome will be.
We will work tirelessly to ensure your rights are protected, have the case dismissed with the minimum disruption and exposure whenever possible, or to minimise the effects of being found guilty if that's the case.
What should I do if I am charged with Bank Fraud?
You should contact us for immediate expert advice. An accusation of Bank Fraud is a serious matter and may come completely out of the blue. It is likely to be an extremely stressful time, and it is important you have experienced and knowledgeable experts on hand as soon as possible to ensure you make the right decisions from the outset.
This is particularly true, if you know without question or doubt, that you stand wrongly accused. To avoid any possibility of the accusation causing damage to your reputation, or that of your company, you need the best advice to formulate the most effective strategy for your defence.
It is often the case that a person or business first becomes aware of an impending investigation or accusation only through arrest or invitation to participate in a voluntary interview at a police station, and perhaps in conjunction with a regulatory body as well as the police. Do not attend such an interview without speaking to a legal professional and, ideally, without your lawyer attending. We support our clients 24/7 with whatever they need. A police interview can be an intimidating experience – we will be by your side throughout and will ask the necessary questions to find out the extent of the evidence against you.
Why have I been accused of bank fraud?
Clients can sometimes have no knowledge of the circumstances of the alleged Bank Fraud they are accused of. We have seen cases of identity theft, where our client has been entirely unaware of the bank, accounts, or financial institution involved. It could be someone has illegally accessed your bank account and made fraudulent transactions. You could be entirely unaware of the fraud until accused.
In cases such as these, the experience of that initial police interview can be even more difficult. We will ensure the situation is as stress-free as possible, that questions are answered in the best way and that initial evidence is interrogated thoroughly. Our combined experience and technical appreciation of the law often results in a case being dropped or dismissed at a very early stage of any investigation, thus limiting any distress or damaging consequences.
What will happen if I am charged with bank fraud?
Following an accusation of bank fraud, it is likely the police will want to search your home or business premises. A judge or magistrate can issue a search warrant at any time, which could give the police access to your property, telephone and financial records, and other communications. They might even start investigating or interviewing your friends, family, colleagues or other business associates.
Throughout the process, we will be with you to ensure that your rights are protected and we will work tirelessly to dismiss the case with the minimum disruption and exposure, or if not possible, to minimise the effects of being found guilty.
What are the consequences of a conviction for bank fraud?
Bank fraud is serious criminal offence, and a conviction could result in a lengthy prison sentence or a substantial fine. The impact of a bank fraud conviction extends beyond that immediate consequence though: the reputational damage caused by such a conviction can severely harm the prospects of a business or individual, making it more difficult to find work, and access insurance and other financial products.
Unlike a case in civil law, it is not possible for negotiations and settlements to be made behind closed doors, with confidentiality agreements ensuring the reputational fall-out is limited. In criminal cases of bank fraud, it will not be possible to negotiate a financial settlement, although some form of financial recompense could be part of final sentencing, but this would not be the only punishment, if found guilty.
As with all criminal or regulatory offences, the speed, quality, and tenacity of your legal defence team is paramount to you reaching the best outcome available. We will ensure you have the right strategy in place.
Why should you instruct us?
Lupton Fawcett's financial crime and fraud solicitors form part of our wider criminal defence and regulatory law team, with decades of experience in acting for clients across a huge range of fraud and financial crime investigations. We understand the landscape. We have a detailed appreciation of the mechanics of such investigations and how to engage with authorities successfully during the course of interviews and the entire investigation process surrounding charges of Bank Fraud.
Quite simply, we win cases which other firms would lose.
If it is your business accused of committing a bank fraud, then rest assured that as part of a nationally recognised full service commercial law firm, our approach is grounded in commercial reality, and we will work closely with other departments to prioritise continuity and stability for your business operations. Your business needs to continue thriving during a bank fraud investigation, so we lead the way on strategy development and implementation, allowing you to focus on what you do best. We also know relationships with regulators will continue following the investigation, so, although we are always ready to challenge and stand up to regulators, we also know how to win while maintaining those relationships.
How do we work?
We are proud of our reputation as approachable, plain-speaking, and tenacious advocates for our clients. Our dedication to our clients' interests over decades of corporate defence work has led to recognition and accreditation from the following organisations and publications:
Health and Safety Lawyers Association (HSLA)
UK Environmental Lawyers Association (UKELA)
Association of Regulatory and Disciplinary Lawyers (ARDL)
Criminal Litigation Accreditation Scheme (CLAS) – Law Society specialist panel
Solicitor Higher Court Advocate – Civil and Criminal (HCA) – SRA specialist panel
Ranked in Legal 500 for Regulatory Crime
We have also developed close links with leading barristers, QCs, and specialist advocates, enabling us to draw on the best support to help win your case.
Our team is available to our clients 24/7. We have vast experience in dealing with dawn raids or other serious incidents at any time of the day or night.
How do we support you?
Our approach is built on our commitment to understanding your situation and the challenges you face. We have the experience to instinctively grasp the intricacies of your case, and to provide immediate, dynamic, and practical advice and assistance, including in emergency response situations, 24/7.
Working across the country, we will be there at your side for PACE interviews, dawn raids, and other serious incidents at any time. From the moment you become aware of an accusation of bank fraud, we will provide the support you need, including:
Representation during police interviews
Applications for bail, and ensuring that any bail conditions are minimised
Strategic defence planning
Advice on your plea
Trial preparation and representation
Advice on appeals, if required
Protection of your reputation
And we will do all this with our renowned practical, common-sense approach. We don't use legal jargon, so you will always understand the situation you are in and the way we think you should approach it.
We are proud of our reputation for outstanding customer service; our clients are comfortable coming to us with any issues that are concerning them, and they know they will receive clear, practical solutions to their problems. This is what drives our long-term client relationships and allows us to succeed where other firms fail.
We operate on a local, regional, and national scale, providing the same outstanding, dedicated and customer-focused service to clients all over England and Wales. The dedication we have to our clients allows us to successfully compete with bigger national firms, but at a lower cost, and with a more personal service. Whatever your needs are, we will provide the support you need.
Contact Our Bank Fraud Solicitors in Sheffield, Leeds or York
Our expert Bank Fraud Solicitors headed by Jeremy Scott are renowned for their strong success rates in challenging bank fraud cases.
We will handle your case with the utmost sensitivity, we'll take decisive action, and where at all possible we'll aim to make your problems simply go away.
As a leading Financial Crime department in one of the UK's leading full-service law firms, our Bank Fraud Solicitors in Leeds, Sheffield and York work to help clients accused of Bank Fraud from all parts of England & Wales. We've successfully represented clients in London, Birmingham, Manchester, and in other major crown courts across the country.
We provide an expert level of advice, advocacy and representation to people and businesses facing allegations of bank fraud, and we work only on a privately funded basis.
If you are facing a threat to your reputation or liberty from charges for Bank Fraud, talk to our team now. We have the technical legal ability and the time-served experience to help secure the best outcome, even when things seem at their worst.
Jeremy (Scott), I just wanted to thank you for today. I think your presence with me at the police station really helped, and lead to the charges being dropped.
Thank you once again for all your help (Jeremy Scott) and support through, what was, an extremely stressful time and also for achieving such a positive outcome for myself. I honestly thought I would get 8 points and a huge fine, so that was a massive relief.
'The case against me has been dropped. What a relief. I feel much in your debt. With much thanks,'
"Jeremy Scott is a highly experienced regulatory lawyer."
Jeremy Scott heads the Lupton Fawcett Regulatory and corporate defence department and is praised for his 'significant experience defending businesses and senior employees'.
I have been extremely pleased with the outcome of this case and would like to express my gratitude for your (Jeremy Scott) help on the matter, as I believe this is an outcome that I could not have achieved otherwise.
Sign up for our newsletter
Please fill in the form below to receive legal updates and seminar invitations from our expert solicitors – straight to your inbox.