Insider trading
---
If you are facing an investigation for insider trading, or the police have invited you to participate in a voluntary interview, our team of Insider Trading Defence Lawyers in Leeds, Sheffield & York offer the best advice, support and advocacy.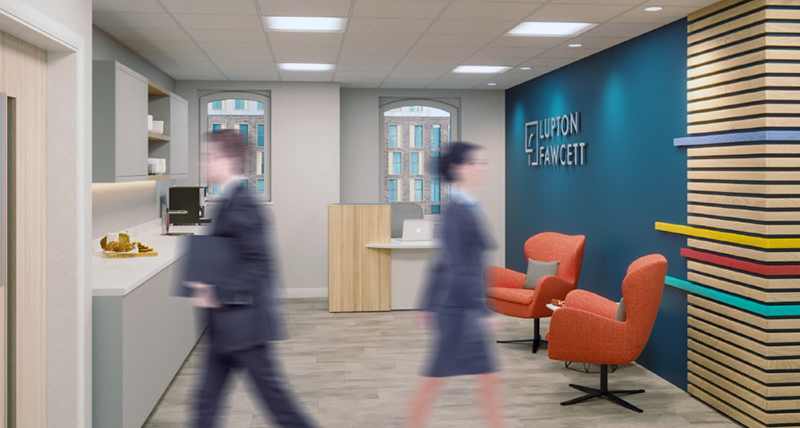 Insider trading and market abuse solicitors
---
To discuss your requirements please contact Jeremy Scott on 07971520407.
Life in the financial services sector is fast-paced and complex, and the rules regarding insider trading are no different. In recent times, the Financial Conduct Authority (FCA) has stepped up its efforts to investigate and prosecute individuals who use their position to abuse the market. Increased resources are being devoted to detecting these offences and there is clear evidence of a greater willingness on the part of the FCA to make use of both its criminal and civil powers.
As the 'light touch' approach, which previously characterised regulation in this area, has been replaced, it has become increasingly likely that those operating in the sector will be investigated for market abuse offences such as insider trading, even where there is little or no evidence of an intention to profit.
If you are accused of insider trading, it is important to act immediately. Market abuse offences are serious, and carry substantial penalties, including imprisonment. There are also significant reputational risks associated with such a charge. In cases like this, there are no prizes for second place. You need practical, clear, and timely advice from genuine experts in the field.
We will lead your defence, giving you the best chance of avoiding prosecution or, where that proves impossible, minimising the penalty.
If you are facing investigation for insider trading, or the police have invited you to participate in a voluntary interview, then you need the best advice, support and advocacy. We have a combined 40 years' experience in defending clients accused of financial and regulatory offences.
We help clients overcome the most serious charges, and we know how to win, where other firms may lose. Call the expert Corporate Fraud & Business Crime Solicitors at Lupton Fawcett today.
What is insider trading? 
---
Insider trading is a market abuse offence involving trading on the basis of inside information. The law in this area is deliberately broad, attempting to capture any behaviour which creates a false or misleading picture of the market.
An accusation of insider trading can be made if you are suspected of dealing in securities, e.g. shares, on a regulated market, or encouraging another person to deal in securities, when you have inside information about those securities.
It is also an offence to provide inside information to another person, unless it is your job to do so.
Why should you instruct us?
---
In cases as complex as those involving accusations of insider trading, you need a team on your side who will make the right decisions and ask the right questions. Our market abuse defence team has decades of experience defending companies and individuals accused of financial and regulatory offences. We are recognised and accredited by the following organisations and publications:
Criminal Litigation Accreditation Scheme (CLAS) – Law Society Specialist Panel
Solicitor Higher Court Advocate – Civil and Criminal (HCA) – SRA Specialist Panel
Ranked in Legal 500 for Regulatory Crime
We understand how the FCA works, including on the kind of complex, cross-jurisdictional investigations which it is increasingly undertaking, such as Operation Tabernula. We have networks of specialists in a variety of fields (such as forensic accountants, markets experts and overseas lawyers), which enables us to rapidly put together the team you need. Whatever situation you find yourself in, we will provide solutions.
We have built a reputation for winning cases other firms would lose. Our watchwords are confidentiality, discretion and protection.
Additionally, our knowledge and expertise in relation to the legal requirements imposed on the FCA mean we can scrutinise the case against you and identify weaknesses that can be exploited. As a result, even if avoiding prosecution is impossible, we can reduce the negative consequences.
What counts as inside information?
---
Inside information is defined in a similar way in both the criminal and civil regimes. It is specific information about a company or a particular set of securities which has not been made public and, if it were to be made public, would significantly impact the price, not only of those specific shares, but of any securities.
Examples of possible inside information include:
Significant developments in a company's business (e.g. a new invention or discovery)
The expected future performance of a company
Changes in the value of a company's assets or liabilities
Revelations about the financial condition of a company
Changes in the ownership structure of a company (e.g. a takeover bid or the departure of a key figure).
It is possible for a piece of information which, on its own, would not be inside information, to fall within the definition when combined with information you already have. The law is deliberately broad, enabling the FCA to act in a wide variety of circumstances.
What kind of activity would constitute insider trading?
---
Classic examples of inside trading are situations where a significant member of a company buys shares in that company after learning key information about the future performance of the company. This information could, for example, be about a potential takeover bid or the development of a new piece of technology which is expected to increase the company's profitability.
An offence would also be committed if the member of the company shared this information with someone else who acted upon it to trade in the company's shares, knowing it was inside information.
What if I didn't intend to affect the price of any shares? 
---
An offence may still have been committed if inside information is disclosed with no expectation that it would be used to trade in securities. A disclosure made informally to friends, family members or work colleagues could fall under the provisions of insider trading.
Is the source of the information relevant?
---
Yes. You must have acquired the information from 'inside' the organisation for it to be 'inside information'. This means acquiring the information from:
A director, employee, or shareholder of a company which issues securities; or
Someone who has the information due to their employment or profession.
The information can be acquired either directly or indirectly from someone in one of these categories. 
What are the consequences of insider trading?
---
Insider trading can be dealt with as a civil or criminal offence. The FCA could treat insider trading under the regulatory framework of the Market Abuse Regulation, which could result in a fine and / or prohibition from working in the financial services sector. Insider trading is also a criminal offence under the Criminal Justice Act, with penalties including fines and imprisonment.
There can also be significant reputational consequences. If the FCA investigates and finds evidence of market abuse, it can issue a statement confirming that an individual has been involved in insider trading. A statement like this can have a devastating effect on your career and may mean you struggle to work in the financial services sector again.
What defences are there to a charge of insider trading?
---
It is possible to mount a defence to a charge of insider trading on a number of grounds, including:
the reasonable belief the information was already widely enough known that there was no prejudice to others from acting on it
that knowing the inside information did not influence any decisions (i.e. the actions would have been taken regardless of the inside knowledge)
there was no expectation that a profit (or an avoidance of loss) would result from the action
there was no expectation that another person would deal in securities based on the disclosure of the information.
If you stand accused of insider trading, you need quick, clear, and accurate advice. These defences are complex and highly technical, and the consequences of the wrong strategic choice can be severe. You need an experienced, pro-active, and dynamic team in your corner from the outset. Contact us immediately if you are notified that an insider trading investigation might affect you.
Contact us
---
Lupton Fawcett's team of Business and Financial Crime Solicitors are highly regarded for successfully defending businesses and individuals facing investigation or prosecution for all types of fraud offences.
If you are facing an investigation for insider trading or market abuse we can provide comprehensive support, specialist legal advice, and skilful representation.
Our team is led by Jeremy Scott who has 25 years' experience of defending clients across the full spectrum of corporate and financial crime cases so you can rest assured that whatever the circumstance are, we'll be able to help find the optimal outcome.
At such a critical time for the reputation and future of you and your business, it is imperative that you choose the right lawyers to advise and represent you. Lupton Fawcett, ranked in The Legal 500 for Regulatory Law, is known for winning cases that other firms would lose.
Part of a nationally recognised full-service law firm, we are able to assemble a multi-disciplinary team to support you through a criminal regulatory investigation or prosecution with the utmost care.
We also understand that business has to continue as, so our approach is always highly commercial, putting business continuity at the heart of our advice and representation whenever possible.
Within every area of law, we put your interests first.
Our Insider Trading & Market Abuse Lawyers act regularly for corporate clients across England and Wales including Bradford, Birmingham, Hull, Leeds, Liverpool, London, Manchester, Sheffield, York, and Nottingham.
We can support your needs wherever you live in England or Wales.
We will always respond promptly, and we will be happy to help.
"Jeremy (Scott), I just wanted to thank you for today. I think your presence with me at the police station really helped, and lead to the charges being dropped."
"Thank you once again for all your help (Jeremy Scott) and support through, what was, an extremely stressful time and also for achieving such a positive outcome for myself. I honestly thought I would get 8 points and a huge fine, so that was a massive relief."
"The case against me has been dropped. What a relief. I feel much in your debt. With much thanks."
"Jeremy Scott is a highly experienced regulatory lawyer."
"Jeremy Scott heads the Lupton Fawcett Regulatory and corporate defence department and is praised for his 'significant experience defending businesses and senior employees."
"I have been extremely pleased with the outcome of this case and would like to express my gratitude for your (Jeremy Scott) help on the matter, as I believe this is an outcome that I could not have achieved otherwise."
Sign up for our newsletter
Please fill in the form below to receive legal updates and seminar invitations from our expert solicitors – straight to your inbox.