Lupton Fawcett joins elite as it STEPs up to Platinum Partner accreditation
---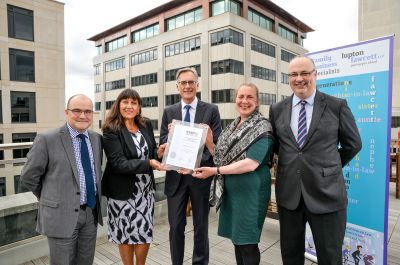 Having achieved Gold status last year, Lupton Fawcett has now been awarded the highest level awarded by STEP, the global professional association for practitioners specialising in family inheritance and succession planning, which has more than 20,000 members across the world.
---
STEP members help families plan for their futures, from drafting wills to issues surrounding international families, protection of the vulnerable, family businesses and philanthropic giving. Full members are known as TEPs.
Amanda Simmonds TEP, a senior associate at Lupton Fawcett, serves on STEP's International Council and was also part of the STEP Business Families Special Interest Group Steering Committee. Amanda has been a member of the STEP Yorkshire Branch committee for more than 10 years, having served as Chair of the Yorkshire Branch until 2014.
Speaking about the award, Amanda said, "The whole of the Private Client law team, across our three Yorkshire offices, is extremely proud to be have been recognised by STEP, having impressed the awarding body with the initiatives we have put in place. This is an enormous achievement and endorses the expertise Lupton Fawcett has across all aspects of private client law."
Sign up for our newsletter
Please fill in the form below to receive legal updates and seminar invitations from our expert solicitors – straight to your inbox.