Corporate restructuring
---
Formal insolvency should always be the last resort and is rarely the best outcome for most businesses. If financial problems are recognised early enough, we can help restructure financially distressed or insolvent businesses to help avoid formal insolvency and preserve and protect a profitable enterprise.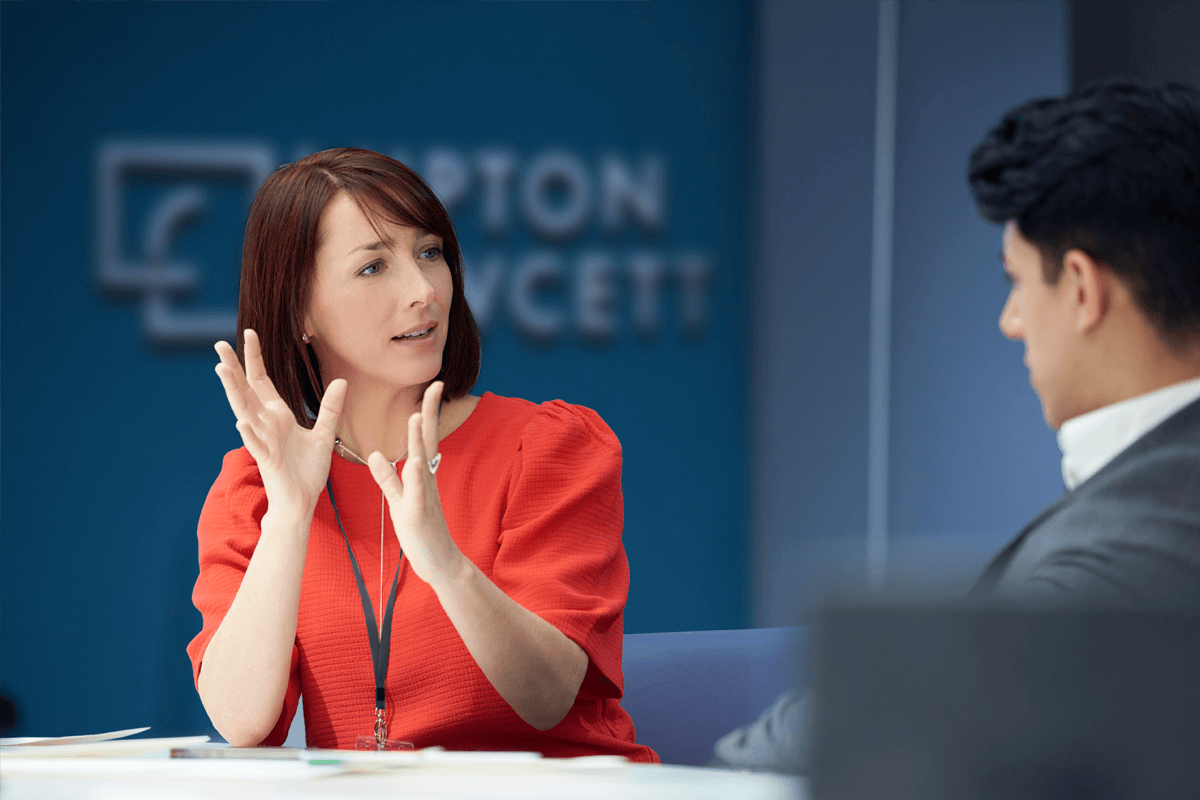 Our Business Recovery and Insolvency team frequently work with group boards, management teams, partnerships and sole traders who are looking to restructure their financial arrangements for a wide variety of reasons including business growth, new investment, a change in management or ownership, tax arrangements or to protect against insolvency.
We have the legal expertise combined with the in-depth commercial knowledge you require to give you the best advice and to help you make the right decisions for you and your business.
Whether your small business has developed to become a limited company, or whether you are seeking long-term solutions to financial problems within the business, trust us to help you to make the right decisions.
We work with our corporate finance and commercial teams to provide advice across a wide range of corporate restructuring procedures including:
---
Mergers and demergers
By combining the company with another more profitable business, or by selling certain parts of the business, capital can be raised and debts cleared as part of the business turnaround.
Distressed sales and purchases
Insolvent and financially distressed companies are frequently bought by turn-around specialists or other interested parties looking for a quick transaction, helping to avoid insolvency and clear or manage outstanding debts.
Refinancing
By replacing an existing debt obligation with another, more favourable terms can be agreed such as a better interest rate, reduced monthly payments or consolidation of debts into a sole payment.
Capital reductions
A company can reduce its shareholder equity by cancelling its shares to increase shareholder value. This will produce a more efficient capital structure, reduce liability and eliminate losses. Capital reductions apply to all shareholders.
A share buyback scheme can involve just one shareholder or many, but the result is the same in helping the business to reduce its cost of capital, consolidate ownership, and release profits to help with clearing debts.
A company can save a significant amount of money by offering shares to existing shareholders at a reduced rate.
During an acquisition, the takeover company offers its own shares, at an agreed price, in exchange for the shares in the company it is looking to acquire.
New group structures
Forming a group company structure can help protect a business against commercial and financial risk. A subsidiary company can ring-fence assets or liabilities, therefore protecting others in the group. It can also help with any future sale of one or more parts of the business, allowing some of the company to be retained.
A company can have as many share classes as it likes and usually introduces others when a new party wishes to invest in the company.
Joint ventures
Businesses can make joint venture arrangements with another like-minded company so as to pool resources for a particular task or goal.
We work closely with our corporate finance, property and employment departments to deliver effective restructuring solutions to all of our clients. This seamless provision ensures an efficient, reliable and cost-effective service to achieve swift and positive results.
Our track record speaks for itself and when you combine our legal know-how with our communication skills and commercial knowledge, you can have confidence that we are the legal team to support you to achieve your aims.
Our in-depth knowledge is unrivalled in the industry and our reputation as industry leaders precedes us. We are accredited by the Legal 500 and Chambers UK and are extremely proud to be so consistently recommended by our clients to others. With our friendly approach and clear and straight-forward advice, you can rest assured your business is in safe hands.
To speak to one of our commercial specialists about our corporate restructuring services, contact us by phone on 0333 323 5292 or by completing the online enquiry form for a quick and helpful response.
"The team is very strong with excellent technical ability, a very proactive and organised approach and is able to deal with complex and difficult matters."
Sign up for our newsletter
Please fill in the form below to receive legal updates and seminar invitations from our expert solicitors – straight to your inbox.